My name is Sandra Solo, I am specialized in Plastic Arts, Graphic Design and Illustration, furthermore I have education in Performing Arts, and Audiovisual Postproduction. I work particularly in the field of fiction; I design and create characters, and I develope comics, illustration, storyboarding, and script.
My interest in illustration and comics arises at an early age when I start reading comics and graphic novels (Astérix the gaul, The tale of one bad rat, Persépolis, etc.). I alternate my readings with drawing;  I begin reproducing comics and cartoons' characters that I like, just for fun. Later I create my own original characters.
Later, I move out to Valladolid to specialize as a Graphic Artist at the Art School. There, I developed my potential gaining experience not only drawing, but also with other artistic genres such engraving, photography, and animation. I get also interested in tattoo design (Old-School, Rockabilly, Japanese, etc.) from where I acquire resources for my artwork.
I expand my knowledge about comics authors like Charles Burns, Frank Miller, or Barry Windsor-Smith, among other, studying their work. The writer and artist Edward Gorey has a great impact on me. I am interested as well in films (Tarantino, Cronenberg, David Lynch, etc.). This interest for comics and movies translates in my Art School's Final Project, Evil Fairy, an animation shortfilm in stop-motion that you can see here: https://www.sandrasolo.com/en/project/evil-fairy/
In 2014 inspired by my passion for illustration and my interest for fashion I create Su Ilustrada Majestad firm, with which I make a brief foray into design business developing prints for fashion. This experience would serve to me as precursor to other projects as an entrepreneur.
At present I carry out exclusive iconography for the exhibition of protest art Irreverente, which will tour different exhibition rooms in Spain soon; An exhibition showing the importance of the Art of anti-establishment resistance, with exclusive material about inclusivity and diversity that put into question the status-quo. The exhibition includes designs inherited from graffiti, comics or political propaganda. To finish, I am also working in the art and script of the comic-book Irreverente.
I see each new project as an unique creative opportunity.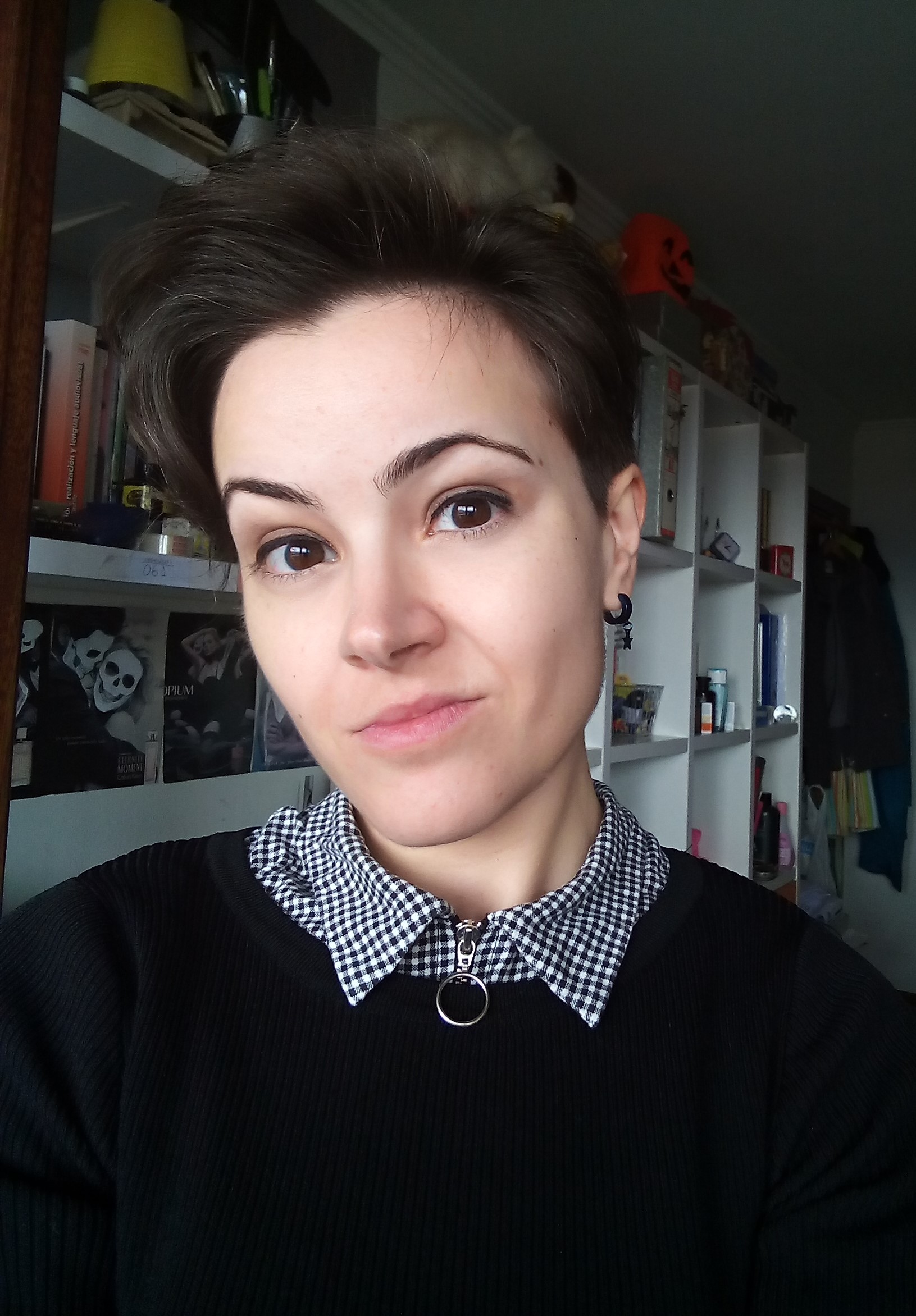 Feel free to contact me to clarify doubts or check availability; to request originals, speaking engagements, workshops and school visits.
Direct phone number can be provided upon request.